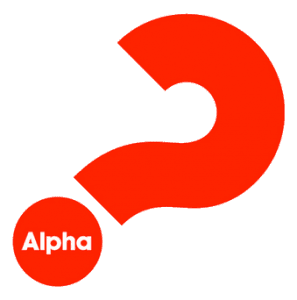 Alpha is a chance to explore and question the meaning of life. We meet once a week to seek answers and learn the basics of Christian faith. Sessions are free and open to everyone.
Sessions begin August 27 at 6:30 in the upstairs family room. Dinner included (free).
Alpha es una oportunidad para explorar y cuestionar el sentido de la vida. Nos reunimos una vez a la semana para buscar respuestas y aprender los elementos básicos de la fe Cristiana. Las sesiones son gratis y están abiertas a cualquiera. 
La sesiones empiezan el 27 de agosto a las 6:30 en segundo salón Cristóbal Colon. La comida está incluida (gratis).
Survey