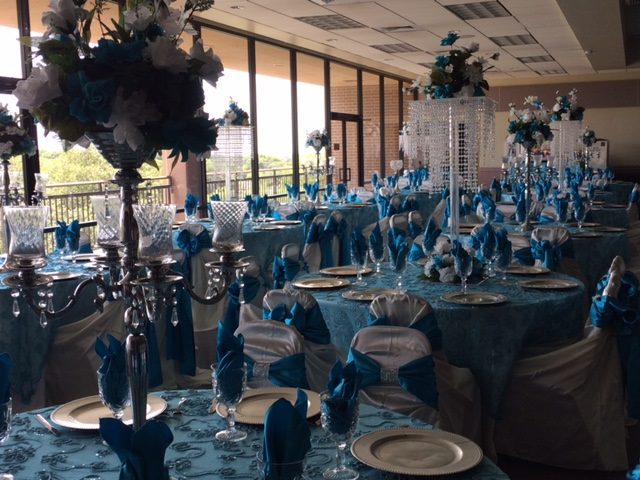 Capacity & Dimensions
Accommodates up to 200 persons with 3,900 square feet
Glass windows with balcony view overlook Spirit Park
Tile flooring to accommodate dancing
Rental Fees

$1,499.00     [Out of Parish Rate]
$999.00     [In Parish Rate]
Rate includes 5 hours of use + Set-Up
Additional hour available for $200.00
Event MUST end no later than midnight
50% of the Rental Fee is due at the time of booking
Cleaning Fee – $375.00

Deposit

Damage deposit required for all events:
Wedding/Regular Events $400.00 [Out of Parish] / [In Parish]
Quinceañera / Sweet Sixteen $700.00  [Out of Parish] / [In Parish]
[Deposit will be refunded after the event only if damages are not incurred and/or no breach of contract.]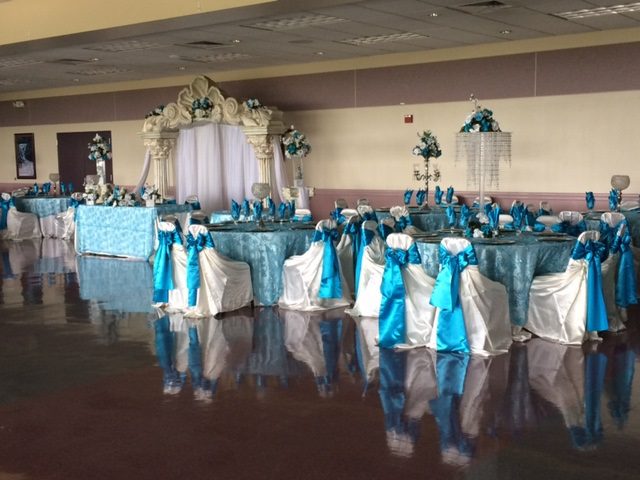 Amenities

Table & Chairs
5 ft. round guest tables which seat 8 persons per table
6 ft. and 8 ft. rectangular tables for cakes, gifts, head table, etc.
* White and Ivory Linen Table Cloths *
[additional rental fee]
* Commercial-sized Kitchen with Ice Maker *
* Beverage Service Bar *
Can be set up by the Kitchen
NO BYOB – all liquor brought in must be served by TABC licensed bartenders.

Security Requirements

Contracted by Church of the Holy Spirit
Regular Events: 1 Officer per 100 guests
Quinceañera / Sweet Sixteen: 2 Officers per 100 guests
Security Fee
$ 48.00 per hour, per officer

Check Availability >
Contact the parish Facilities Manager, Mauro Martinez, for additional information and dates available.